It's [finally] warming up, and with that comes all the fun of summer: the concerts in the parks, playgrounds, Mister Softee (although apparently not in Midtown), and beaches!
We've been getting out ourselves to play and we've been collaborating on all kinds of fun shoots, like our fashion shoot with MINIMODE, our event with Six Degrees of Mom and BabyBjörn, and another lovely SHK and WellRounded partnership. Read on to find out more about these, plus the coolest new slides in the city, science street fairs, great books, and a recently-procured pic of me in the younger years.
And remember, warm weather is a perfect backdrop for your next family pictures. Drop us a line to schedule your own shoot, or pass the info along to your friends. Sharing is caring.
– love love love xoxoxo Mariliana and Stylish & Hip Kids Photography
---

What a fun shoot! A new stellar life passing through the SHK family.
Download Well Rounded's Maternity Fashion Guide
Pretty cover done by yours truly at SHK. The ladies at Well Rounded Style come at you with the ultimate maternity fashion guide for style tips and tricks for pregnancy and postpartum.
---
BabyBjörn and Six Degrees of Mom! 
We had loads of fun with this group of moms and the lovely ladies from BabyBjörn to play with their new line of baby carriers. Can't say enough of good things about them. And thanks to Elizabeth and Naomi from Six Degrees of Mom for including SHK in this outing.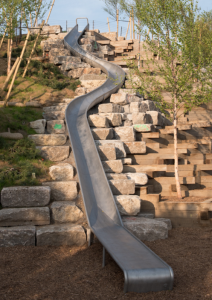 Coolest new slides on Governor's Island. The island is not just home to picturesque bike rides or to the Jazz-Age Lawn party. Now it also features the Kickstarter-funded Play:ground with Slide Hill featuring four slides that might have itching to take a turn. If you head out there, send us a picture!
---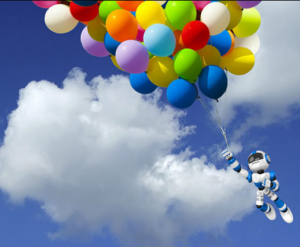 The World Science Festival is going on now. There are oodles of events, but you might want to grab your budding scientist and take them down to Washington Sq Park this Sunday, the 5th for the Street Science festival. Lots of cool demonstrations and gizmos. Saturday night also has a stargazing fête under the Brooklyn Bridge.
---
Love The Little Gardener. We're excited to have just bought it as a birthday present. Grow your garden and inspire others. It has a story to match it's art
---
LET'S CHAT! We would love to hear from you! Send us a message to say hello, tell us about your favorite spots or activities, share a recipe, book a session, or maybe you have a question about photography…we'll be happy to hear from you :-).
PS: Check out our own Mariliana's blue bathing suit and that cute little poof of hair. And check out her mom's style!
Stylish & Hip Kids Photography specializes in kids and family photography including newborn pictures, maternity pictures, and whole family pictures. We do studio photography street photography specializing in Williamsburg, Greenpoint, Bushwick, Bed-Stuy, Clinton Hill, Fort Greene, Park Slope, Gowanus, Cobble Hill, and all of Brooklyn, Manhattan. Drop us a line and schedule your own photoshoot today!