Book your holiday card family photography mini-session!
Summer has left us behind, and fall has begun to flirt. The days are getting shorter, but don't fret! Apple and pumpkin picking are on their way, and everybody's favorite, holiday cards! Yes, holiday cards can be fun, and we're booking 30 minute mini studio sessions Sunday October 8th. These are a hot commodity and slots are limited so make sure to email us and grab your session now!
Want to get an outdoor shoot amidst the changing foliage? We can do that too, just email us. While we're months away from December, now is the time to do your photoshoot before it gets too cold (and before the trees are bare).
Free giveaway of baby food from Nourish Baby!
We met Marissa from Nourish Baby at an event months back and knew right away she would become part of our SHK extended family. We just finished an uberly fun photoshoot with her and some of the lovely kids from our North Brooklyn Baby Hui group. Now our daughter has been eating some of the most amazing food from Nourish Baby's weekly food subscription (and if we're being honest mom and dad have been stealing bites while she's not looking). But enough brand plugging, on to the fun: Nourish Baby and SHK are teaming up for a give away. Enter to win a three-day sampler from Nourish Baby and a $100 gift certificate from Stylish & Hip Kids. Interested? Here's what you can do to enter:
1) Like @stylishhipkids and @nourishbaby_ on Instagram
2) Like the giveaway post on Instagram and tag a friend who has a cute baby (we think all babies are cute by the way)
We'll contact the winner Sunday, October 1st via direct message on Instagram.
And that's it for this month's newsletter. You may now enjoy the pictures (that picture of the chia pudding with mango puree at the bottom has our mouths watering as we type). As always, drop us a line to schedule your next photo shoot, or pass this newsletter on to a friend. Sharing is caring.
– love love love xoxoxo Mariliana and Stylish & Hip Kids Photography
---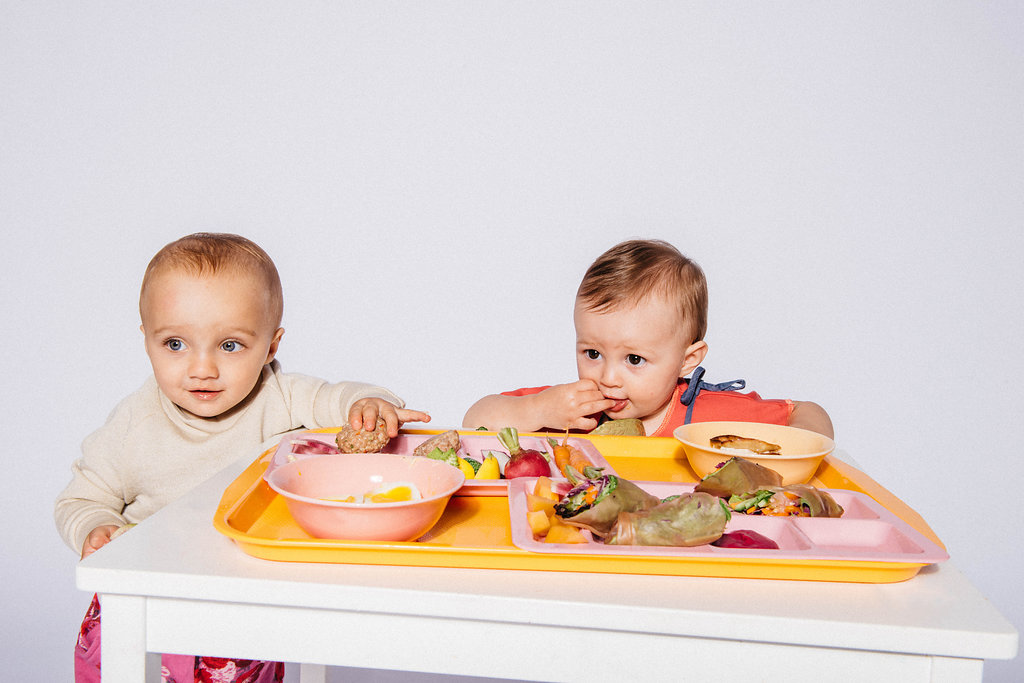 LET'S CHAT! We would love to hear from you! Send us a message to say hello, tell us about your favorite spots or activities, share a recipe, book a session, or maybe you have a question about photography…we'll be happy to hear from you :-).
Stylish & Hip Kids Photography specializes in kids and family photography including newborn pictures, maternity pictures, and whole family pictures. We do studio photography street photography specializing in Williamsburg, Greenpoint, Bushwick, Bed-Stuy, Clinton Hill, Fort Greene, Park Slope, Gowanus, Cobble Hill, and all of Brooklyn, Manhattan. Drop us a line and schedule your own photoshoot today!