Welcome to our January newsletter!
Here we explore storytelling and the wonderful ways we can celebrate life through photography. Stylish and Hip Kids sessions are a playful space for letting our imaginations reign and me to work together with kids and their parents to explore creativity.
This year we are working even more with the fashion and editorial look in our family and kids pictures.
– love love love xoxoxoxo Mariliana and Stylish and Hip Kids Photography
---
Valentine's Day is coming up soon! Book a mini session, and get unique images for your valentine's cards. Email info@stylishhipkids.com for more information!
WINTER STORY
Guest post from Katherine and Johnny, the parents of the amazing Mira and her two beautiful twin sidekicks Matilda and Isadora!
"We have so many fun things planned for the snow/cold now that we have a back yard. We have made frozen colored globes, snow angels, and snow people. We are looking forward to painting the snow, making ice building blocks and maybe an igloo.
When we get bored of being at home, there are loads of great options in the neighborhood and surrounding areas. Twinkle playspace is a favorite for our family if we want to stay warm and burn a lot of winter energy. There are lots of hills for sledding in the area, ice skating at McCarren rink (now closed for the season) or Lakeside in Park Slope. Sometimes something as simple as winter walk ending at Bakeri for hot chocolate and a cookie is all it takes to make everyone happy!"
---
KIDS FASHION & TOYS  
Check out Allegria Boutique, one of Stylish and Hip Kids' favorite stores in Williamsburg (ok, so it's one of our favorite stores outside of Williamsburg too)! It is a magical place where you feel transported into a wonderland complete with a unique selection of thoughtful outfits and toys. Keep an eye out for some fun collaborations between SHK and Allegria in 2015! If you stop by, say hi to Lula and Melanie for us.
---
PHOTOGRAPHY TIPS
A good angle is…to get on-level with the kids. Get down and see the world from their perspective! It makes a huge difference for your picture and for your connection with the kids if you are looking straight ahead at them. That way they won't look smaller than they really are.
---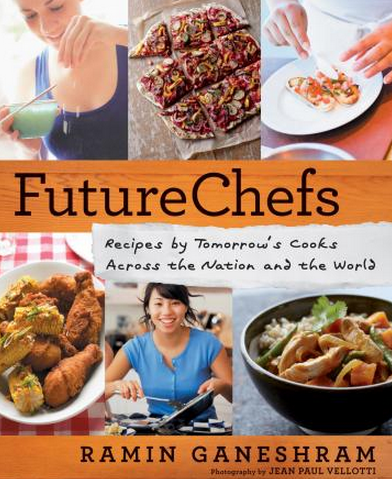 INSPIRATION IN THE KITCHEN
Heritage Radio Network (broadcasting out of the Roberta's Pizza compound in Bushwick, Brooklyn) has a new installment of their show Eat Your Words called Getting Kids in the Kitchen. Host Cathy Erway interviews Ramin Ganeshram and Sarah Elton two authors with new books about cooking with kids. Listen to the episode, and while you're at it you can check out Cathy Erway's great blog Not Eating Out in New York. Have a great story of cooking with your kids or a recipe that they love to get down with? Share it with us at info@stylishhipkids.com. Maybe we'll put it in the next newsletter.
---
LET'S CHAT! We would love to hear from you! Send us a message to say hello, tell us about your favorite spots or activities, share a recipe, book a session, or maybe you have a question about photography…we'll be happy to hear from you :-).
Stylish & Hip Kids Photography specializes in kids and family photography including newborn pictures, maternity pictures, and whole family pictures. We do studio photography street photography specializing in Williamsburg, Greenpoint, Bushwick, Bed-Stuy, Clinton Hill, Fort Greene, Park Slope, Gowanus, Cobble Hill, and all of Brooklyn, Manhattan. Drop us a line and schedule your own photoshoot today!