The SHK team has been in full effect these summer months, enjoying all the fun the city has to offer and teaming up for some great collaborations. Scroll down to see pictures of what we've been up to.
And those adorable twins at the beginning of the newsletter? That's four years running we've been doing pictures with them! Each year is more fun than the last.
Also, I'm happy to share that SHK will be adding a new edition to the team. A budding photographer (or dancer? or whatever she wants to be!) is growing in my belly. We can't wait to meet her!
And remember, warm weather is a perfect backdrop for your next family pictures. Drop us a line to schedule your own shoot, or pass the info along to your friends. Sharing is caring.
– love love love xoxoxo Mariliana and Stylish & Hip Kids Photography
---
Check out the full article from our shoot for BELLAMOM with the Australian actress Tammin.
---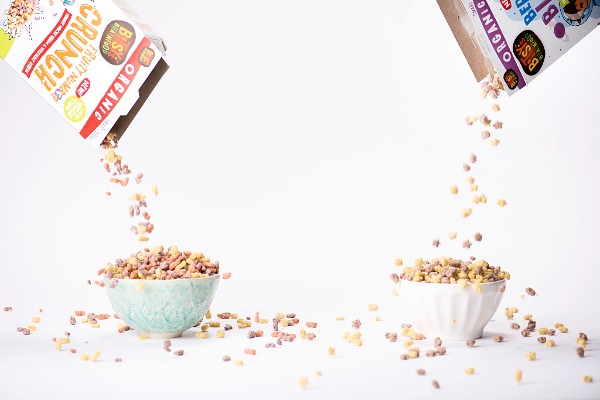 We had so much fun being messy pouring cereal everywhere during this shoot. Plus, each time we got hungry we had lots of tasty Bitsy's Brainfood to munch on.
---
Noobie Box is keeping expecting moms flush with all kinds of goodies. Check out their site, sign up, and get your very own box. We love ours!
---

Alice's adventures in Wonderland by Lewis Carroll, illustrated by Andrea D'Aquino. We're obsessed with these illustrations. They are gorgeous and magical. Can't wait to read this book to our daughter.

---
LET'S CHAT! We would love to hear from you! Send us a message to say hello, tell us about your favorite spots or activities, share a recipe, book a session, or maybe you have a question about photography…we'll be happy to hear from you :-).
Stylish & Hip Kids Photography specializes in kids and family photography including newborn pictures, maternity pictures, and whole family pictures. We do studio photography street photography specializing in Williamsburg, Greenpoint, Bushwick, Bed-Stuy, Clinton Hill, Fort Greene, Park Slope, Gowanus, Cobble Hill, and all of Brooklyn, Manhattan. Drop us a line and schedule your own photoshoot today!